Member of the Month – August 2021
Eden Chiropractic was established in 1948 by Dr. Ken Miller and was originally located on Washington Street in the Uptown Leakesville district over Jones Hardware.  The practice was relocated in 1952 to the facility it still occupies at 405 Boone Road.  Dr. Miller hired Dr. Robert Vaughn in 1975 who married Dr. Millers daughter Dianne.  Dr. Miller retired in 1990.  Dr. Vaughn brought in Dr. John Dabbs in 1996 and they practice together until Dr. Vaughn retired in 2010.  Dr. Dabbs hired Dr. John LeSueur to the practice in 2018.
Doctors of Chiropractic – practice a drug-free, non-surgical hands-on approach to health care that includes patient examination, diagnosis and treatment. Chiropractors have broad diagnostic skills and are trained to recommend therapeutic and rehabilitative exercises, as well as to provide nutritional, dietary and lifestyle counseling.
The Doctors at Eden Chiropractic will assess patients through clinical examination, laboratory testing, diagnostic imaging and other diagnostic interventions to determine when chiropractic treatment is appropriate or when it is not appropriate.  The Doctors will readily refer patients to the appropriate health care provider when chiropractic care is not suitable for the patient's condition, or the condition warrants co-management in conjunction with other members of the health care team.
Eden Chiropractic is a family practice that treats infants to geriatric populations.  A special interest is in Sports Medicine, Nutrition and Rehab.  We utilize a full range on modalities including: ultrasound, Xray, Spinal and Extremity manipulation, Spinal Traction, Muscle Stimulation, Cupping, Dry Needling, Myofascial Release, Graston technique, Active Release Technique, Kensio Taping, Exercise design, Stability and Mobility training.
Also practicing inside the facility is ProTherapy Concepts, Inc. that offers Out Patient Physical Therapy. ProTherapy is staffed by Dr. Debbie Dabbs, DPT and Stacey Styons, PT.
The staff at Eden Chiropractic believe in giving back to the community and are involved in many civic organizations.  We have been Team Physicians for Morehead High School since 1980 and work with other area middle school, high school and college athletes.  Our staff commonly lectures at various industries, churches and social organizations.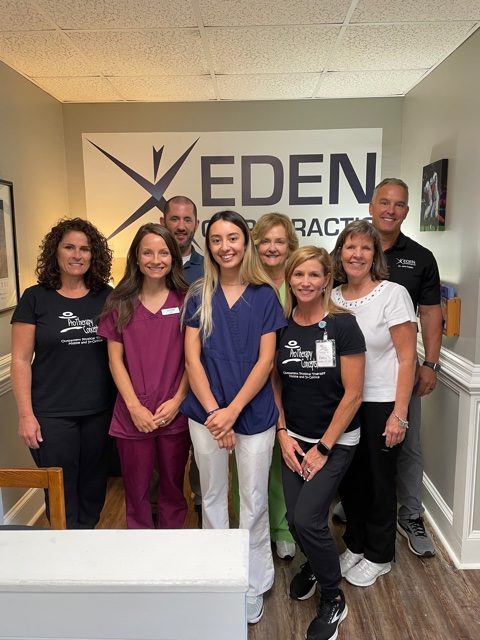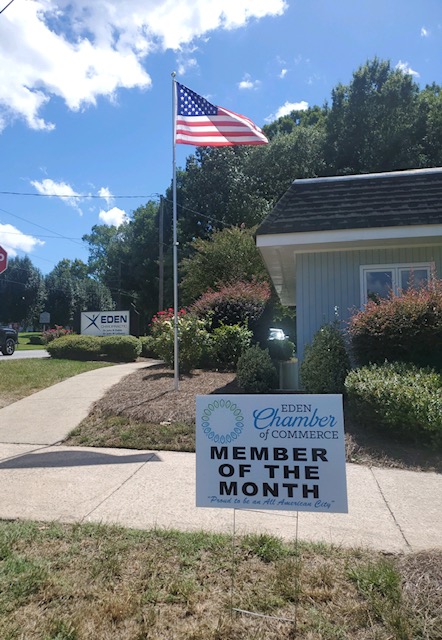 Member of the Month – August 2021