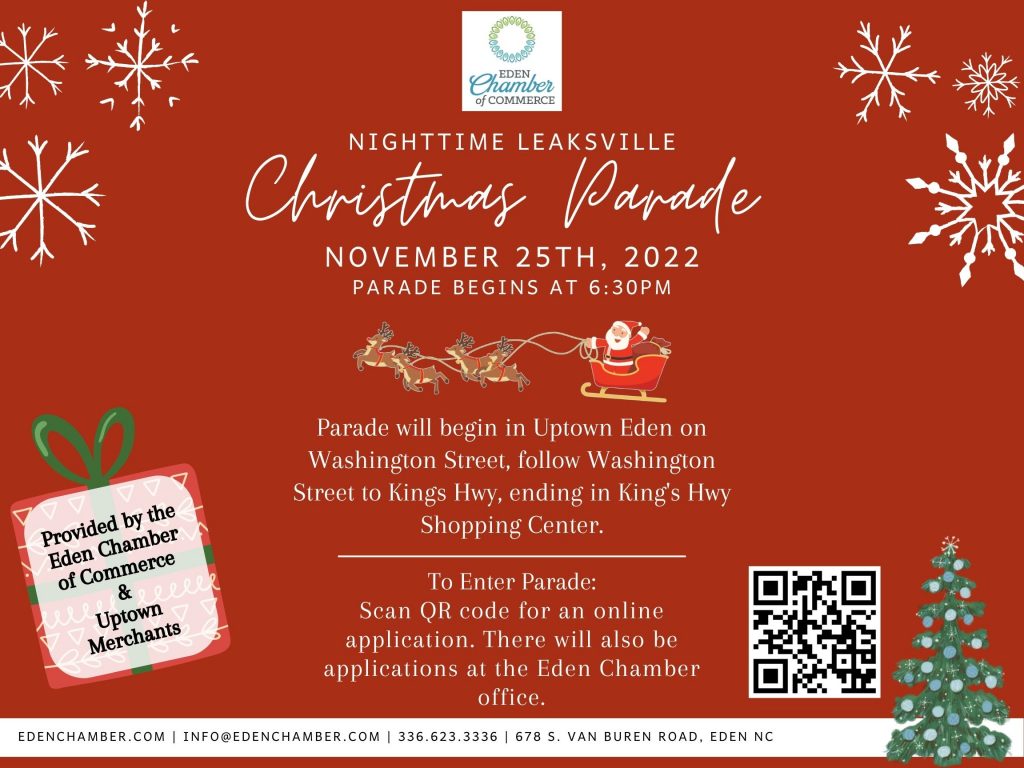 It's the most wonderful time of the year - the Nighttime Leaksville Christmas Parade!
The Nighttime Leaksville Christmas Parade will be on Friday, November 25th beginning at 6:30p.m. The Parade will begin in Uptown Eden on Washington Street, follow Washington Street to King's Highway and end at the King's Way Shopping Center. (Burke's Outlet parking lot).
Applicants for the parade may visit the QR Code above or click the button below to submit their application. After the application is summitted, a follow up email will immediately be sent to the provided email address with further details. We encourage you to take full advantage of the online application process.
There will also be hard copy applications available at the Eden Chamber of Commerce office.